Salmon Arm Finale- South Canoe Salmon Arm Weeknights
June 22nd 2015 5:30pm - 7:00pm
Course Maps
Short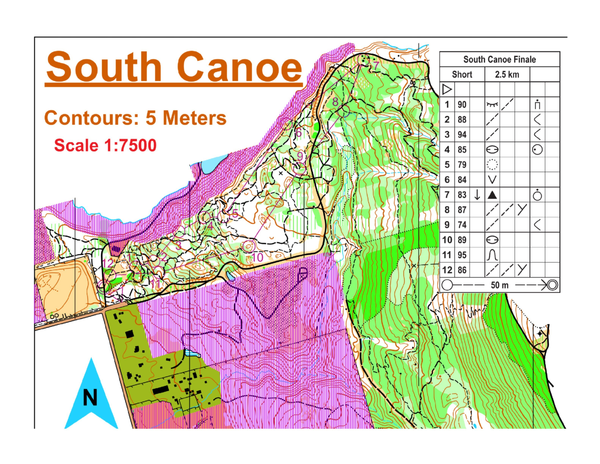 Medium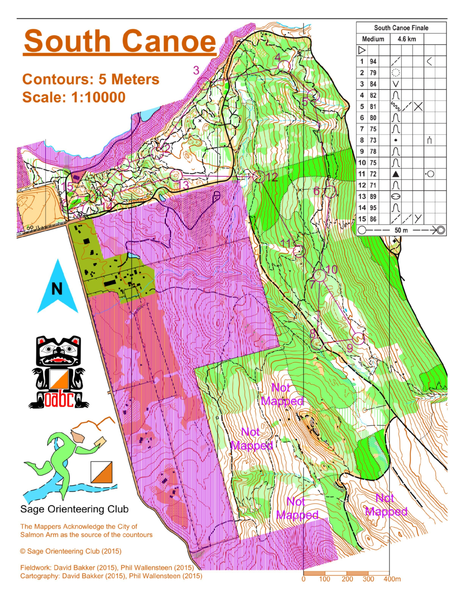 Long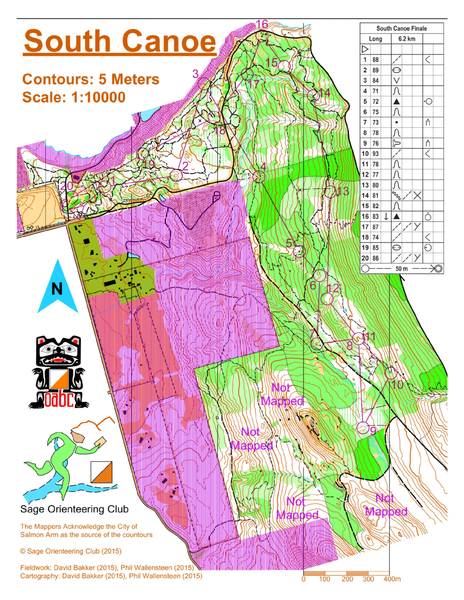 Organizers: Abbigail May (Event Director), David Bakker (Event Director)
Map: South Canoe
Thanks for Coming Out!
Thank you to everybody who volunteered or participated throughout the Salmon Arm Spring Series. We were thrilled by Salmon Arm's interest in orienteering and the dedication of people coming out in 30+ degree weather to run through the undergrowth! We are planning on hosting a few events in Salmon Arm in the fall as well as a number of weekend events in the Kamloops area. Stayed tuned for orienteering emails in the late summer for finalized plans. This website will also be updated when we have a finale schedule for the fall.
--------------------------------------------------------------------
Description:
Come on out and put your newly learned skills to the test on Salmon Arm's newest orienteering map! Three courses will be offered allowing all levels of orienteerers to have a fun, challenging evening. This event will feature electronic timing so please ensure that you register online by using the "+ Register" button on the right hand side of the page andpick a course appropriate for your skill level. Register by Sunday evening (June 21) so we can print the appropriate number of maps. The South Canoe map has many trails as well as some open forest, undergrowth, thick forest, and creeks. Be prepared to go off the trails especially on the more difficult courses.
Schedule:
Registration opens at 5:30pm in the South Canoe parking lot, corner of 10th Ave and 70th St SE.
Starts from 5:45 to 6:30pm.
All competitors must report to the finish by 7:30pm.
Come and put all your newly learned skills to the test!
---
Location