South Canoe Salmon Arm
September 20th 2018 5:30pm - 7:00pm
Course Maps
Beginner
Intermediate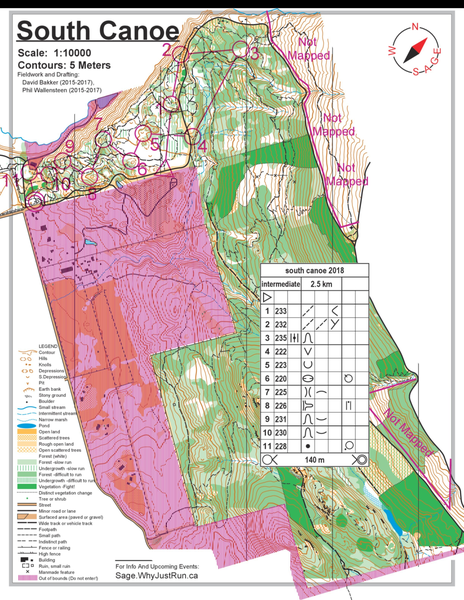 Advanced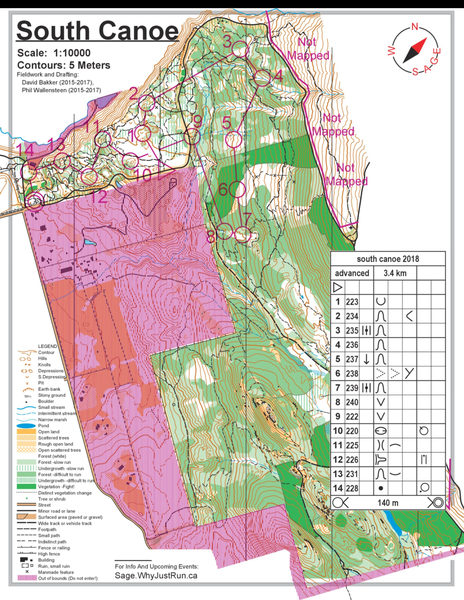 Organizers: Keeya Corbett (Event Director), Alan Vyse (Controller), Keeya Corbett (Course Planner)
Map: South Canoe
Organizers: Also Thanks To Alan Corbett for helping out.

We will have only three events this fall in Salmon Arm, so make sure you come out to every one. This event will take place in South Canoe meeting in the main parking lot. You can expect to be both on and off trails.
Beginners:

This is the event for you! We will have a beginner specific course, and lots of experienced people on hand to help get you started. Don't hesitate to come out, only $5/person to give it a try with a $10/family max! Outdoor, active fun for the whole family!
Costs:

$5/person, $10/family max. Membership required (Membership includes your first event for free, so it is still only $5/person or max $20/family on your first time out)
Membership:

Membership has moved to an online system this year. Paper versions will still be available at events, but online registration is vastly preferred since it reduces workload on volunteers. Money collection for registration will still take place at events. Your registration fees include your first event free. Register Today!
How to Sign Up For This Week:

Click the "+ Register" button next to your desired course. Follow the instructions. This signs you up for your course so we know how many people are coming to the event and how many maps to print of each course. Help us keep costs low and save the environment by preventing over-printing of maps!
Schedule:

5:30 - Registration Opens and Beginner instruction
5:45 - Start
7:30 - Courses Close
Courses:

We have three different courses offered with varying technical and physical difficulties so everyone (no matter your age or experience ) will have a great time! Please sign up online next to your preferred course so we know to print a map for you.
---
---
Location