Larch Hills Core ISSprOM Map information
Statistics
| | |
| --- | --- |
| Scale | 1:4,000 |
| Map standard | ISSprOM |
| Events on map | 0 |
---
Notes
There is also a Ski-O Map of this area, and an ISOM2017-2 map of the area.
PRODUCTION AND REVISIONS:
Created in 2021 by David Bakker. 2.5m hand-drafted contours from very poor quality LiDAR, with extensive changes due to sprint trail construction, stadium expansion, etc.

LAND OWNERSHIP:
The edge of the map borders private land to the South, otherwise crown land. Chalet area use requires permission from Larch Hills Nordics. Area is a BC Sites and Trails Recreation site, so requires permission from Front Counter BC (Revelstoke Office).
DATA AGREEMENTS:
None
MAJOR EVENTS:
Sage Stomp XXXVI (2021)

SAFETY BEARING:

Safety Bearing: East to Larch Hills Road for most of map

CELL PHONE COVERAGE:

Telus/Koodoo/Public Mobile/Bell/Virgin - Patchy - full details from Larch Hills Nordics:
Rogers - Not Tested
UNIQUE SAFETY CONCERNS:

EMERGENCY INFORMATION:

START/PARKING CO-ORDINATES:

Main Chalet: 50.708801, -119.135556
PICTURE TAKEN BY SAGE ON MAP:
None taken yet.
---
---
Map image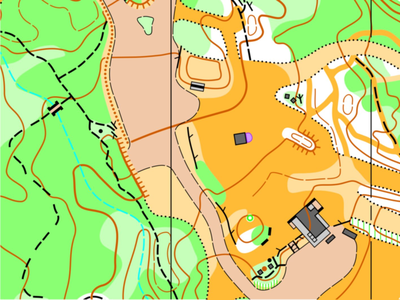 ---
Location