Larch Hills Map information
Statistics
| | |
| --- | --- |
| Scale | 1:10,000 |
| Map standard | ISOM2017 |
| Events on map | 8 |
---
Notes
5 Meter contours hand traced from processed LiDAR.
There is also a
Ski-O Map
of this area.
PRODUCTION AND REVISIONS:
Created in 2016 by David Bakker and Jonathan Bakker. Open Orienteering Mapper file. No Vegetation mapped, but marshes, 5 meter contours, trails are all good. Clearcut boundaries are marked with the vegetation boundary symbol.
Expansion of contours and trails only area in the NW around new Lookout Run and Around the World Greenway loop by David Bakker in 2021.
A Letter Sized Sheet at 1:10000 area around the Chalet to the South Hub has vegetation mapped to full ISOM2017-2 specification. Fully mapped area expanded slightly in 2021 to include most of Ermine Frolic Loop area. Map file download link goes to this version of the map file, but if you delete the layout, you will get the contours only version.
LAND OWNERSHIP:
1 Small private land section just south of the Chalet that is inaccessible in summer, otherwise crown land. Chalet area use requires permission from Larch Hills Nordics. Area is a BC Sites and Trails Recreation site, so requires permission from Front Counter BC (Revelstoke Office).
DATA AGREEMENTS:
None
MAJOR EVENTS:
Sage Stomp XXXVI (2021)

SAFETY BEARING:

Safety Bearing: East to Larch Hills Road

CELL PHONE COVERAGE:

Telus/Koodoo/Public Mobile/Bell/Virgin - Patchy - full details from Larch Hills Nordics:
Rogers - Not Tested
UNIQUE SAFETY CONCERNS:

EMERGENCY INFORMATION:

START/PARKING CO-ORDINATES:

Main Chalet: 50.708801, -119.135556
PICTURE TAKEN BY SAGE ON MAP:
None taken yet.
---
Map image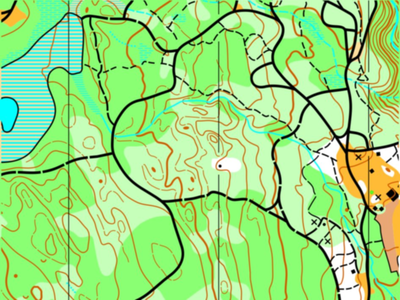 ---
Events on this map
Location