Dirty Beetle (Self-Directed Training) Salmon Arm
April 2nd 2022 11:00am - April 11th 2022 6:00pm
Organizers: David Bakker (Event Director), David Bakker (Course Planner)
Map: Dirty Beetle
Overview
This will be a self-directed training event. We have checkpoint markers out in the woods, and you request a digital version of the course map(s) as a PDF which you can print out (or keep it on your cellphone) to use.
This event is beginner friendly, and we are happy to help answer any questions you have. Just get in touch!

Quick Links
Location, Parking, and Map
This event will take place on the Dirty Beetle map near the junction of Salmon Valley Road with Highway 97. It is a short drive from Salmon Arm and Vernon, and within day tripping distance for Kamloops and Kelowna. This map is spectacular, with a nice mix of undulating contours and a medium density trail network.
When arriving at the venue, turn off of Yankee Flats road onto MacTavish Road. Continue through the cattle-guard and as the road turns to a good quality gravel surface. Continue straight through the first intersection (not where parking was at Sage Stomp last year), and then straight past the transfer station turn-off. Continue to the small pullout near where the road is gated, and park there.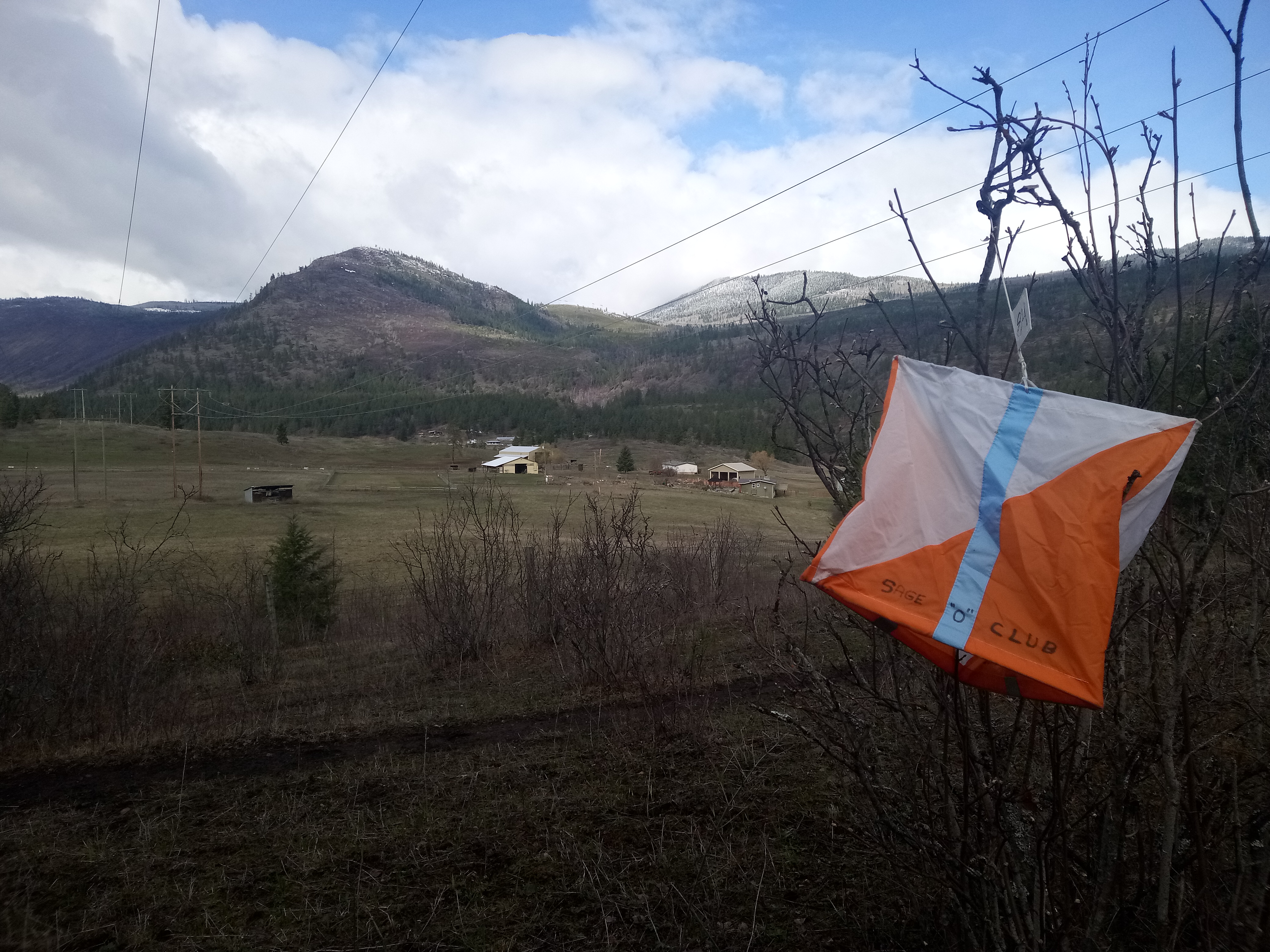 Courses
Remember that courses are measured in a straight line, you will be at least a little bit further.
Beginner (2.2 km): A beginner friendly course with easier navigation that stays entirely on, or within view of trails.
Intermediate (2.9 km): A course where most of the leg stays on the trail, and then has a more technical control site a little ways off the trail.
Advanced: (4.4 km): A more technically challenging course, using a lot of subtle contour features as control sites.
Cost
These trainings are being offered for free to all Sage Orienteering Club members. In order to participate, EVERYONE in your group must have an active 2022 Sage Orienteering Club membership.
How it Works

Register your Sage Orienteering Club membership and waiver online
Fill in the event/training specific registration form, which will ask you which course(s) and members will be participating for the course of your choice and let us know how many of you are going. Everyone participating needs to be a member of Sage for insurance reasons. The registration form will allow you to download the course maps.
Print the map, or load the map onto your phone.
Do the course whenever you want during the time when the event is open. If you are interested in comparing results & routes with others (a great learning experience for everyone), record a GPS track on your smartwatch or phone (optional).
Check in with the event organizer (including participant names and courses of everyone in your family) by:


Filling in the Check-In Form (red button near top of page under quick links)
Upload a .gpx file (you can export this from Strava, Garmin Connect, Attackpoint, and many others) to our website (link will be posted once registration is open) which will calculate your split times. We will also then overlay all the GPS tracks onto the map together so you can compare routechoices with others. Here are some instructions on how to record and upload your GPS track
---
Location