Instead of the usual SI system that has been used at Orienteering Events for the last decade, in order to minimize touch points, event timing during the pandemic will be done by GPS. Our home grown GPS system allows participants to use their own GPS enabled sport watch (Garmin, Polar, Suunto, etc.), Smart Phone (Android, iPhone, or Other), or dedicated GPS unit (e.g. handheld Garmin device) to record their GPS track, and then upload it to calculate their split times at each checkpoint. Additionally, the GPS tracks will be overlaid on the map after the event for analysis purposes, so that you can help improve your orienteering. As this is solely a training event, and not a race, you are not required to use a GPS device at the event. If you wish to record split times using a lap watch instead, or simply use the total time recorded by the start and finish volunteers this is also fine (but you will miss out on the splits, and GPS based analysis if you do).

This GPS system, is exactly the same system as has been used for all Sage Orienteering Club trainings in 2020, so many Sage members are already familiar with it.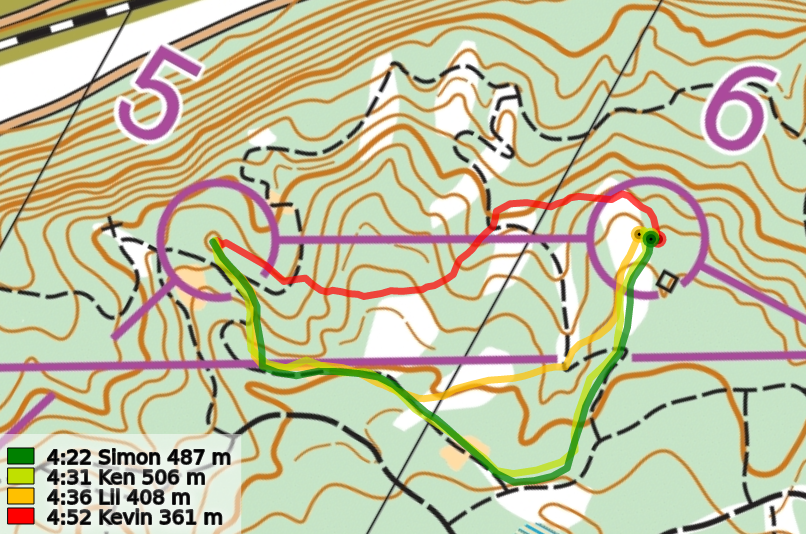 All you have to do is record your GPS track as you participate, and then after you get home, upload it as a .gpx file onto the Sage website.
There are an endless number of possibilities for you to use with this system that you can customize for yourself, but here are the general steps you want to follow, along with some various sub-options:

1. Pick your GPS recording device, and ensure you can record a GPS track on it. You can choose any GPS track recording app you wish on a smartphone (including Strava). Here are some GPS recording app options if you are choosing to use your cellphone, and don't yet have a GPS track recording app:

2. Start recording your GPS track at the start of the course, and stop recording at the finish.
3. Send your GPS track to your computer. If you are using a sportwatch or an app like Strava on your phone, you are probably already familiar with this synchronization step and it is already all automatic.
4. Download and save your GPS track. Here are instructions (make sure you choose a < .gpx > file when exporting) for:
Suunto App / Sports Tracker or Movescount - it is possible, get in touch with us if you can't figure it out!

GPSLogger & MyTracks: Save the .gpx track that was sent to your email on your computer somewhere that you know (e.g. your Desktop).
5. Go to the event page, and click the dark blue "Upload GPS Track - Get Results" button and upload your GPS track to the appropriate course.
6. Check out the results! Splits are posted instantly after you upload, while the GPS overlay on the map is done manually at a later date. We manually double check any MP (missed punch) and other errors, so don't worry if you initially have a problem.