Mount Macpherson Revelstoke
May 28th 2017 11:00am - 3:00pm
Course Maps
Short Beginner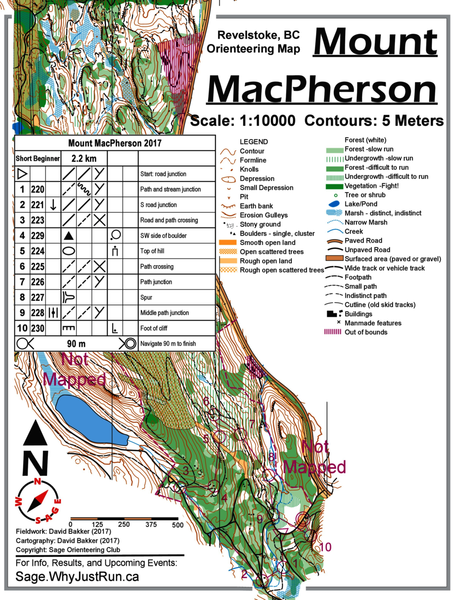 Long Beginner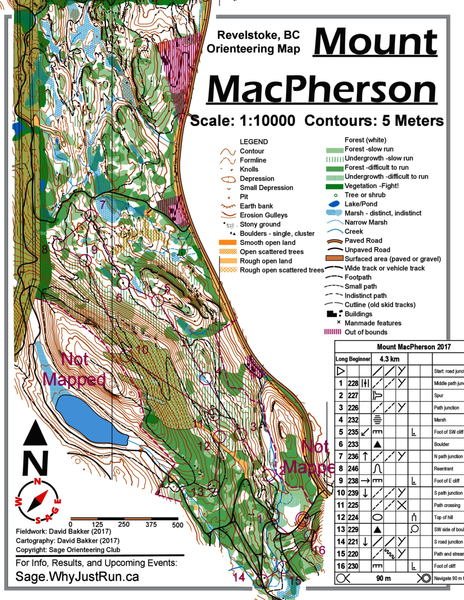 Intermediate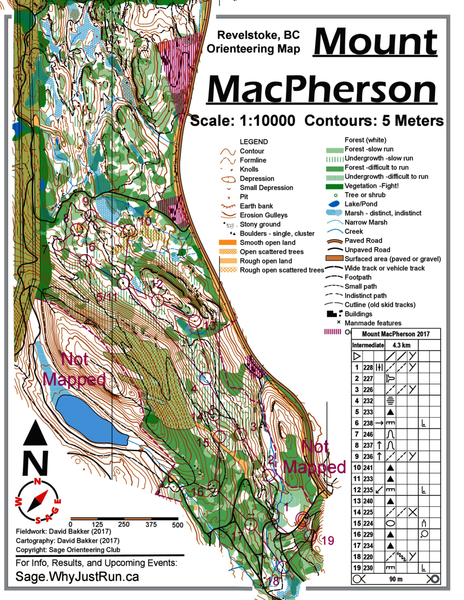 Elite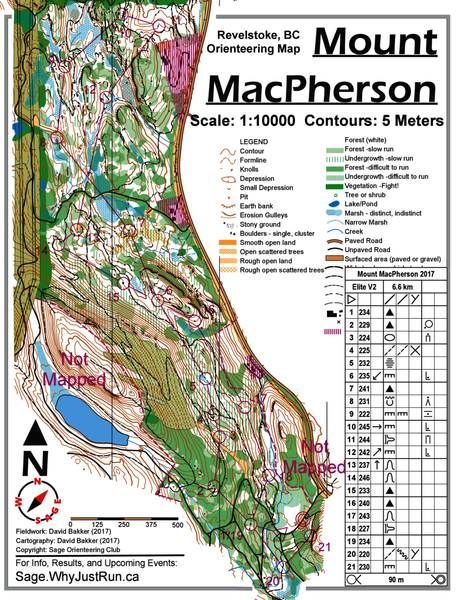 Organizers: David Bakker (Event Director), Bart Jarmula (Assistant)
Map: Mount Macpherson
Thanks to everyone for coming out! We are looking to hold another couple of events in Revelstoke towards the end of August or early September, but probably won't have anything else in Revelstoke until then. So bookmark this website! Results are posted on the link to the left (or at the top on mobile).
It is national orienteering week, so post on social media about the event using the hashtag #orienteerNOW and you could win some orienteering Canada gear.

If anyone wore their GPS today and want their route overlayed on the map so they can see where they went and can compare with others who submit their route, send me an email and attach a .gpx (or .tcx) file of the GPS track.

---
Welcome to the unique sport of orienteering Revelstoke! This page will be updated with full event details shortly!
Description:

What: Orienteering is a sport where you navigate your way though a series of checkpoints using a map choosing your own route as you go. It's basically a suped-up scavenger hunt.

Who: Anyone!

Where: Griffith Creek parking lot (see below for driving directions with the google map) at Mount MacPherson.

Schedule:

11:00 - Registration Opens and beginner instruction
11:15 - Start
1:30 - Courses Close
Courses:

We will have a number of different courses to suit all skill levels and physical abilities, and will have a beginner workshop prior to the event (show up at 11:00 if you are new!).
For non-Revelstoke orienteers, this event is worth driving out to! The map is brand-spanking new, and features an incredible open forest with lots of interesting contours and rock and just enough trails.
How to Sign Up:

Click the "+ Register" button next to your desired course. Follow the instructions. This signs you up for your course so we know how many people are coming to the event and how many maps to print of each course. Help us keep costs low and save the environment by preventing over-printing of maps!
What should I bring?
Wear something comfortable that you don't mind getting a little dirty! Long pants are advisable so you don't get your legs scratched up. Bring a compass and whistle if you have them. If you want some post event nutrition, bring your own water and snacks.
Cost:
$5 per person (max $10/family) to cover cost of maps and insurance.
National Orienteering Week:

This event is part of the national orienteering week! Use the Use the hashtag #OrienteerNOW on your Facebook, Twitter and Instagram pages and you can win some sweet Orienteering Canada swag.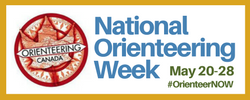 Questions?

Feel free and contact us at davidtrb@live.ca

---
Location