Bunker Bench Map information
Statistics
| | |
| --- | --- |
| Scale | 1:10,000 |
| Map standard | ISOM2000 |
| Events on map | 3 |
---
Notes
1:10,000; 5m contours
PRODUCTION AND REVISIONS:

City of Kamlopos base map; first map Jan Samuelsson 1989; many subsequent revisions and map changes; old map not useable;latest revision by David Bakker 2017
LAND OWNERS:

City of Kamloops for area with old bunkers; rest is crown land?
MAJOR EVENTS:

C meets
--------------------------

Image prepared at 300dpi at 1:10000 for letter sized paper. No layout included. Raw map file yet to be uploaded.
Created in 2000 using OCAD, updated in 2017 to be georeferenced and updated vegetation, trails + rock on northern half. Southern part not updated.

---
Map image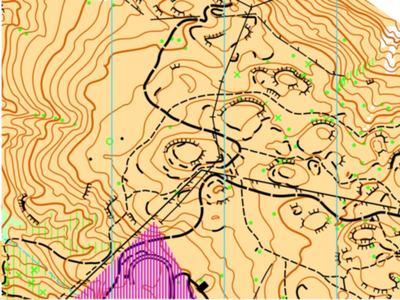 ---
Events on this map
Location