Bunker Bench Map information
Statistics
| | |
| --- | --- |
| Scale | 1:10,000 |
| Map standard | ISOM2000 |
| Events on map | 4 |
---
Notes
YOU PROBABLY DO NOT WANT TO USE THIS MAP, USE THE MORE UP TO DATE SPRINT MAP (1:5000) VERSION.

This is the ISOM2000 version of the map. There is also a slightly smaller and newer Sprint Map version of the area.
------

1:10,000; 5m contours
PRODUCTION AND REVISIONS:

City of Kamlopos base map; first map Jan Samuelsson 1989; many subsequent revisions and map changes; Digitized in 2000 using OCAD, updated in 2017 by David Bakker and converted to OOMapper & georeferenced & updated vegetation, trails + rock on northern half. Southern part not updated.
LAND OWNERS:

City of Kamloops Park (Kenna Cartwright), with private land on the southern portion.
DATA AGREEMENTS:

None
MAJOR EVENTS:

None
SAFETY BEARING:

Safety Bearing: Depending on part of course, either North to Fence, or South to Fence

CELL PHONE COVERAGE:

Telus/Koodoo/Public Mobile/Bell/Virgin - Excellent
Rogers - Not Tested
UNIQUE SAFETY CONCERNS:

Some Prickly Cactus Out on the Map
Large Cliffs on North Side of Map
Track and Field Throwing Facility near parking
EMERGENCY INFORMATION:

FINISH/PARKING CO-ORDINATES:

Kenna Cartwright Park - Bunker Road Parking: 50.675060, -120.381896
PICTURE TAKEN BY SAGE ON MAP: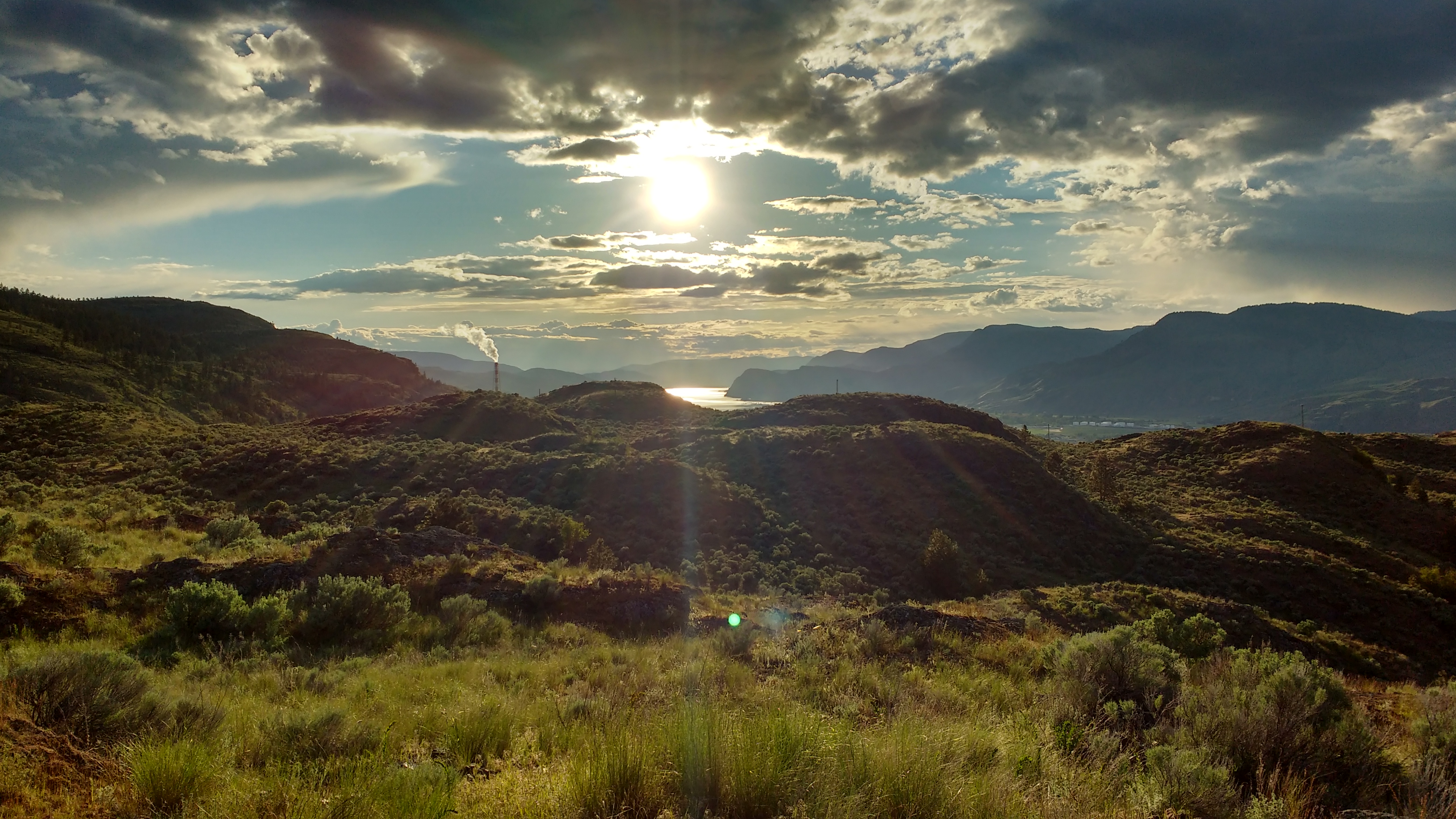 ---
Map image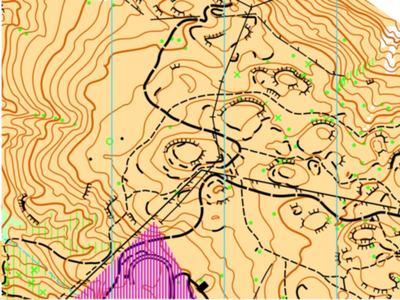 ---
Events on this map
Location