Bunker Bench Kamloops
May 23rd 2020 8:00pm - June 7th 2020 6:00pm
Organizers: Jackie Bonn (Event Director), David Bakker (Course Planner)
Map: Bunker Bench
Description
Due to the exceptional global circumstances at the moment, we will not be having our usual events. Instead, we are setting up trainings that can be completed in your own time, any time, over the coming weeks. For all the trainings we will be hanging some flags in the woods for a few weeks, and individually emailing out maps. You print out the PDF to get your own map (or if you are very careful, keep it on your cellphone) to use.
Location, Parking, and Map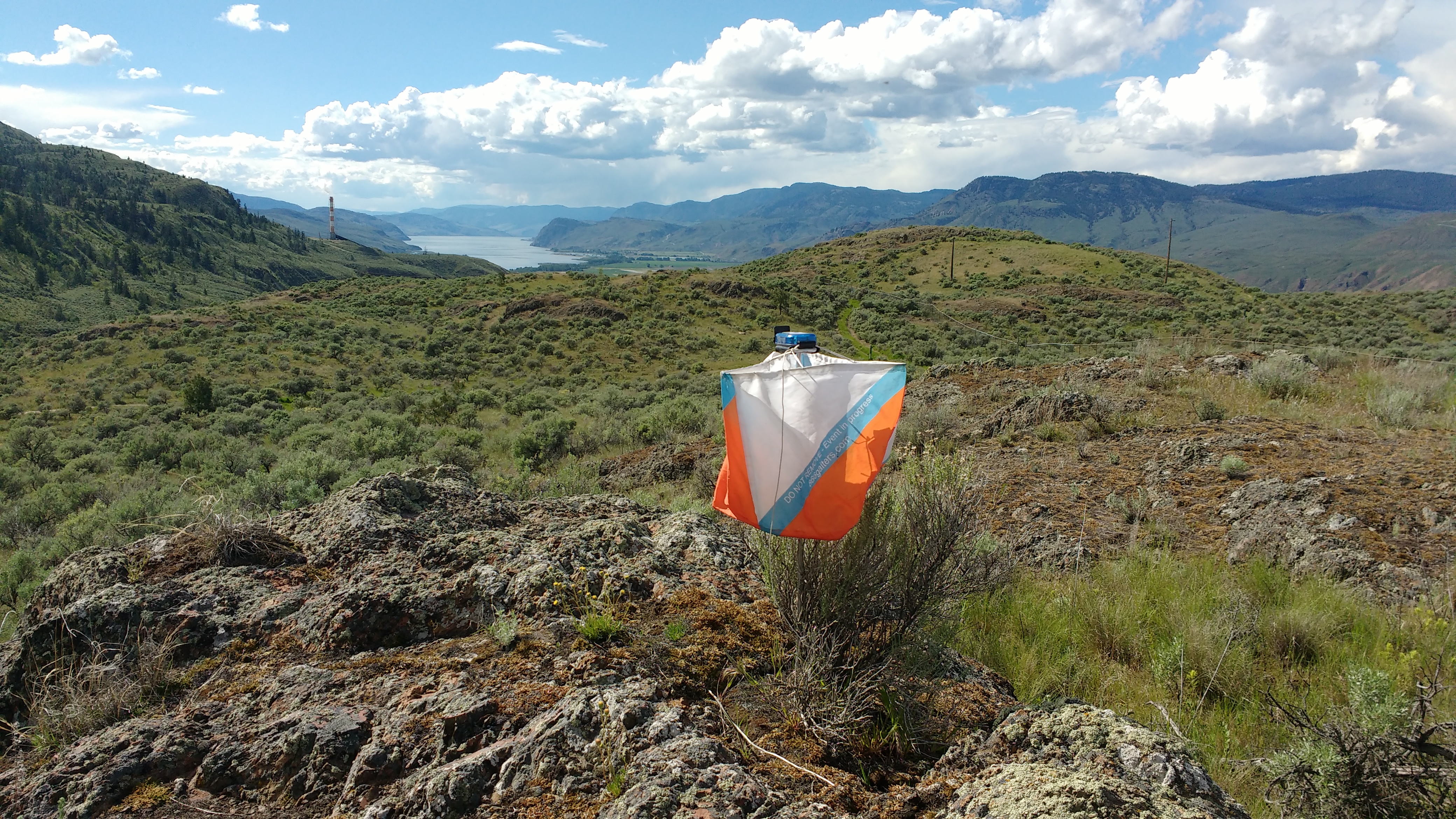 Park in the lot right by the composting dropoff. See the google map below for the exact location.
The map is named after the World War 2 bunkers that were built to store large quantities of ammunition for the Canadian coastal defence forces. Kamloops was considered a safe spot but within easy reach of the coast by rail. The map is at the north eastern edge of Kenna Cartwright Park and is open sagebrush with some complex rock features.

There are some prickly pear cacti on the map, as well as lots of mosquitoes.

Courses
Beginner/Intermediate: 2.2 km (measured as the crow flies, you will go further) mostly on trail, or just off trail. Has an cutoff halfway through if you want to make it shorter. Some great views.
Advanced: 3.7 km. A more technically challenging and longer course. Some great views.
---
Precautions

Please stay home if you have any symptoms of illness.
Only participate in orienteering activities with individuals from your immediate household.
Stay at least 2 meters away from all other park/wilderness users and do not congregate at the trailheads or control sites.
Do not touch the control(checkpoint) flags – just get within 5m or so.
Walk/run with extreme caution to avoid any injuries.
Cost
These trainings are being offered as a free mental health service to all Sage Orienteering Club members. Membership is cheap - sign up now!
How it Works

Register your Sage Orienteering Club membership online on Zone4. Payment and waiver are both online on Zone4 this year.
Once registration opens (it's not open yet!), register for the course of your choice and let us know how many of you are going. We will email you a map individually - so make sure your email address with your WhyJustRun account is accurate.
Run the course whenever you want during the times when the event is open. If you are interested in comparing results & routes with others, record a GPS track on your smartwatch or phone.
Report back by an email so we can keep track of participation.
(Optional) Upload a .gpx file (you can export this from Strava, Garmin Connect, Attackpoint, and many others) to our website (link will be posted once registration is open) which will calculate your split times. We will also then overlay all the GPS tracks onto the map together so you can compare routechoices with others. We might not be able to gather socially, but we can still talk about or routechoices digitally.
How You Can Help
These events are running entirely on volunteer manpower. We would love some help if you would be willing to pick up controls at a specified times at the end of each event, and handing them on to the next volunteer who will put them out.
---
Location