Grasslands Kamloops
September 22nd 2019 11:00am - 2:00pm
Organizer: Murray Foubister (Event Director)
Map: Grasslands
Sage Orienteering Club will be hosting one of the last local events of the season next Sunday, September 22, on our very pleasant Grasslands map, just a short drive up the McQueen Lake Road from the City (Watch for signs at the edge of the City and at the turnoff to the registration area on the right hand side of the road). Registration starts at 11 am and the courses open by noon..and all are welcome to try to find the controls scattered amongst the sage brush, grasslands and scattered small ponds. There will be three levels of courses, from course one at 2 and a half km ..course two at 4 and a half km and Course three at 6 km. Club members will be on hand to offer assistance to beginners and compasses and whistles will be available for loan.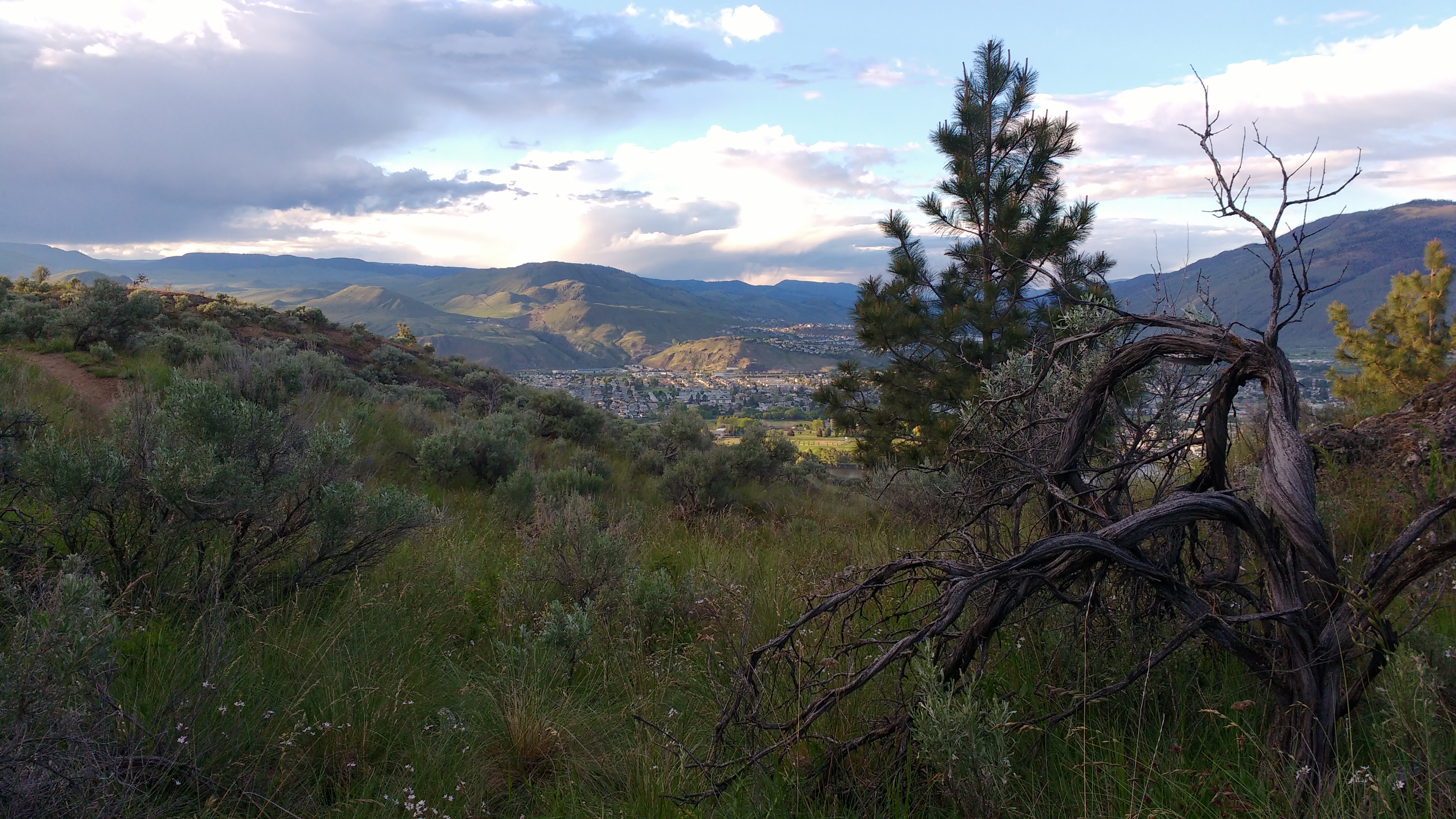 Courses 2 and 3 will experience CLUSTER "O"..the first time (to our knowledge) that this format has been used..at least in our neck of the woods.!! You''ll have to attend to find out what this wrinkle involves.
At the moment the forecast is good for Sunday, some clouds and temperature to 24 C. Come on out and enjoy our spectacular grasslands park.
Directions:

See the google map below:
From Kamloops, drive west from Downtown following the direction signs across the South Thompson River to North Kamloops and the Airport. At the junction with 8th Avenue, turn North on 8th following the road signs to Westsyde. After 1km there is a major junction. Keep North to Batchelor Drive which becomes Lac Du Bois Road. The route will be marked with O signs from there. Follow the road to about 7.5k. There is a small parking area off the road, but if this is full, park by the road.
Alternatively you can follow Highway 5 about 5k north of Kamloops to the major junction at Halston Ave where you turn west. Cross the North Thompson River bridge and follow the signs to Westsyde, turning off Halston Ave about 500 m after crossing the N. Thompson. Once on the road north to Westsyde you drive 100m North toward the major junction with Batchelor Drive.
---
Location
Course Maps
No course maps posted yet.