Valleyview - Rescheduled Kamloops
April 14th 2019 11:00am - 2:00pm
Organizers: Raegan Markel (Event Director), Alan Vyse (Event Director)
Map: Valleyview
NOTE: We have pushed back this event by one weekend to Sunday the 14th (not Sunday the 7th) to try and avoid the sloppy weather as well as improving organizer availability.
NOTE: A small friendly, black bear was seen close to the map earlier this week.

---
The first orienteering event of the year!
If you are new to the sport, come on out! We will have someone on hand to teach newcomers about orienteering.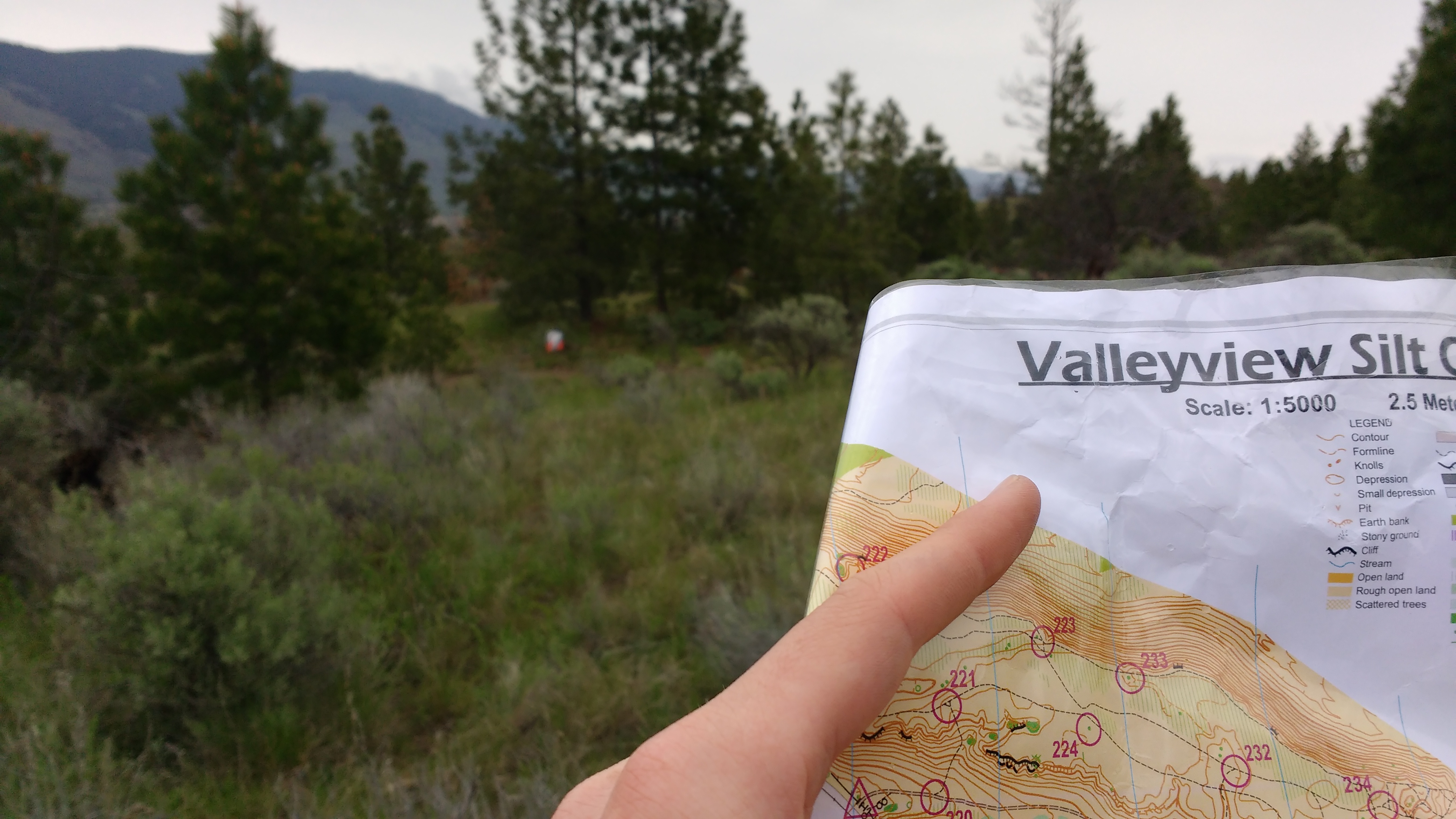 Courses

There courses are offered, details to the right (or at the bottom if you are on mobile). Please sign up onlines ASAP.

Schedule:
11:00am - Courses Open, First Starts, and Introduction to Orienteering for Beginners.
2:00pm Courses close
Meeting Place:

Meet in the parking lot for Valleyview Arena. Turn left off Highland Road on the way up to Juniper Heights. See the map below.

Terrain:

The Valleyview map is open grassland, but very hilly. The courses are bounded on 3 sides by housing and roads and there is a major fence on the 4th side … no chance of getting lost, but those controls may be hard to find!
---
Location