TRU Kamloops
May 23rd 2018 5:30pm - 7:00pm
Course Maps
No course maps posted yet.
Organizers: David Bakker (Event Director), David Bakker (Course Planner)
Map: Thompson Rivers University
Welcome to the second night of the Kamloops Learn to Orienteer and Weeknight Series. This week is National Orienteering Week, and this event also coincides with World Orienteering Day, so come give this little sport a try! We are up at Thompson Rivers University this week.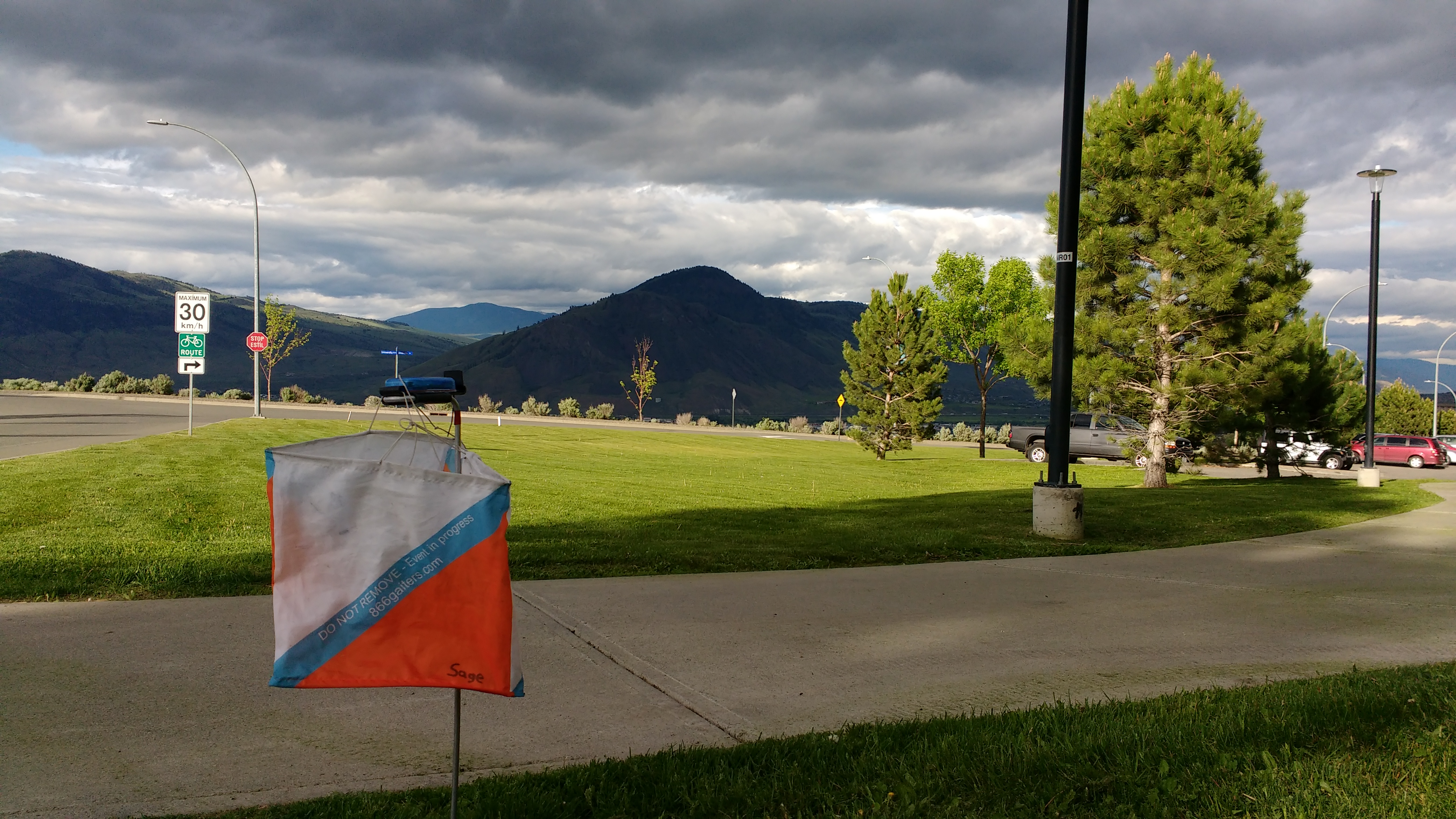 Location:

This event will take place in and around Thompson Rivers University. We will be parking and meeting in the overflow parking lot (free parking at the time of the event!). Check the map at the bottom of the page to see exactly where and to get driving directions.

Schedule:

Each week will follow about the same schedule with each event lasting about an hour and a half.
17:30 - Registration Opens And First Starts
17:35 - Introduction to Orienteering for Newcomers
19:00 - Orienteering Courses Closes
Learn to Orienteer and Kamloops Weeknight Series

What Is Orienteering?:

It's a twist on running races, where instead of following a specifically marked course, you pick your own route between a set of checkpoints. How you get between each checkpoint is up to you, so it is a balancing act between moving as quickly as you can, picking the fastest route between each checkpoint, and not getting lost on your way.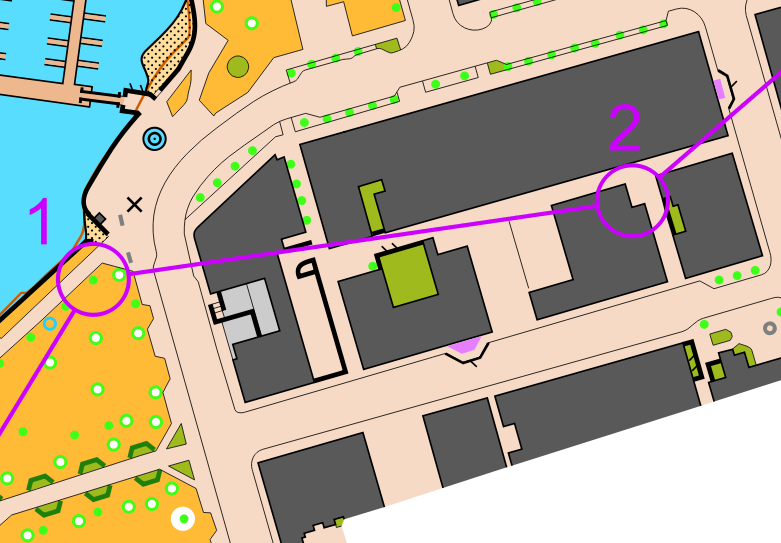 As an example, for part of their course participants are tasked with racing from #1 to #2. Pick the best route (the dark grey colour is buildings, the light pink is paved area, yellow is a grass, and olive green is out of bounds).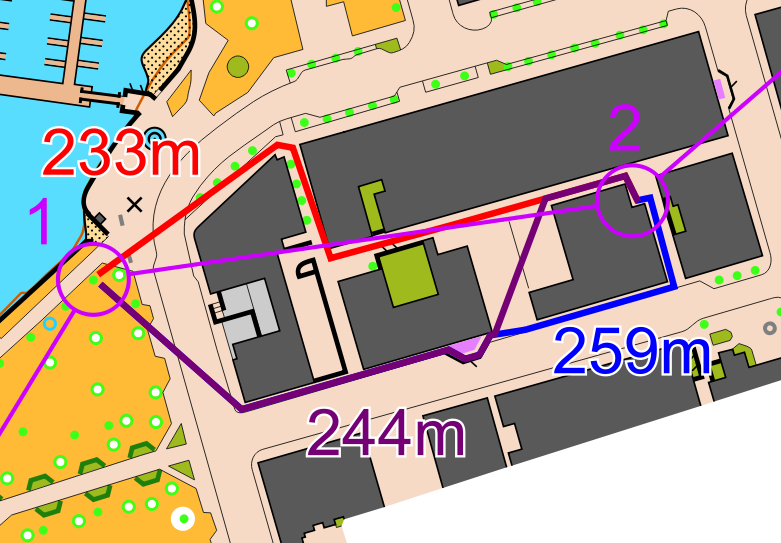 And here you can see the solution, the red route is the shortest. This would be only a short section of one of the races.

All ages, running speeds and experience levels are welcome. Multiple different courses are offered to meet all fitness and navigational levels. Races are typically individual start, but you are more than welcome to participate in groups.
Who:

This series of events are for everyone, regardless of fitness or experience. They are designed for families with kids, but are open to everyone. Children under 12 require a parent to participate with them.

We think everyone should try this introduction to orienteering series and especially if you:
Have heard about this unusual sport of orienteering and would like to learn more about it;
Enjoy running or hiking but get a little bored grinding out the miles;
Enjoy maps and thinking on the run;
Don't enjoy maps but want to learn to read them better (5 Reasons Why We Should Still Read Maps);
Are interested in an activity that you can do with your friends or as a whole family;
Love being outdoors or in the woods.
When and Where:

Each will take place in a different city park within city limits and will run on Wednesday evenings starting at 5:30 from the start of May to the middle of June. Check each event page to get the exact meeting location for each week. Doesn't fit you schedule? We also have weekend events where beginners are always welcome! Check out the full schedule for details.

May 16th - Valleyview
May 23rd - Thompson Rivers University
May 30th - Bunker Bench
June 6th - Mount Dufferin West
June 13th - Mount Dufferin East
What to Wear and Bring:
Ensure that you have good footwear for running on and off trails with decent grip. Wear something comfortable that you don't mind getting a little dirty! If it's wet outside you might want to consider a change of shoes and socks. A compass is optional. If you have a whistle, please bring one. Wear running clothes suitable for being outside and active and suitable for the weather. Bring something to drink and some snacks for afterwards.
Registration:

Registration is now open. This program is drop in, so please register for each week as registration for each week opens. Register by clicking on the "+ Register" button next to the course of your choice.
Membership:

Sage Orienteering Club membership (or other orienteering club membership) is required to participate in the events. Fill out the membership form online, and pay in person at your first event. Bonus with your membership is you get your first event free!
---
Location