Salmon Arm - South Canoe Salmon Arm Weeknights
June 15th 2015 6:00pm
Course Maps
South Canoe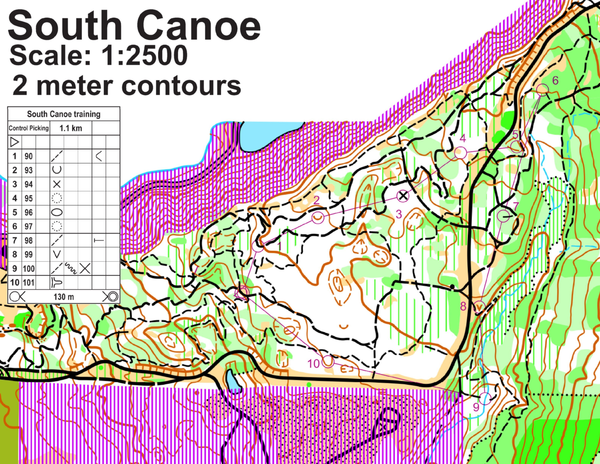 Organizers: Abbigail May (Event Director), David Bakker (Organizer)
Map: South Canoe
Event Report:

Thanks for coming out everyone!
PLEASE SIGN UP ONLINE FOR NEXT WEEK'S EVENT AND CHOOSE A COURSE.
Information is now posted about next week's event at again at South Canoe, but using 5 times as much of the map.
Description:
Meet at the South Canoe trailhead. We will do some fun training activities - Line-O Bing-O, Paper Plate relays and Control Picking. This is your chance to run on a brand new map and to get some more practice before our final event the following week. The forest can be scratchy in some places, so long socks (soccer socks are great!) and/or thin long pants are recommended. Also, a water bottle carrier is recommended this week as you will be going from one activity to the next without returning to the parking area.
Schedule:
5:30 pm: Registration opens
6:15 pm Registration closes and all participants should be on course.
7:30 pm: Training ends, all participants must report to the finish by this time.
---
Location