Balmoral Bluff Map information
Statistics
| | |
| --- | --- |
| Scale | 1:15,000 |
| Map standard | ISOM2017 |
| Events on map | 1 |
---
Notes
Map Still Under construction, no map file uploaded yet... (October 14, 2020).
---
5 Meter contours from raw LiDAR basemap (provided by Forsite in 2015).

PRODUCTION AND REVISIONS:
Created in 2020 by David Bakker. Open Orienteering Mapper file 0.9.3
created at 1:15000 but best printed at 1:10000 on a letter sized sheet.
LAND OWNERSHIP:
Crown land. Private property around west and southern map edges. Land access from the main Balmoral Trailhead off of Balmoral Road, or from the Bayview FSR from White Lake.
DATA AGREEMENTS:

None

MAJOR EVENTS:
None.
SAFETY BEARING:

Safety Bearing: South or North to Bayview FSR, or West to Private Land/Road if using the Southernmost portion of the map.
CELL PHONE COVERAGE:

Telus/Koodoo/Public Mobile/Bell/Virgin - Good (All tested areas, but could be some missing shadowed spots.)
Rogers - Not Tested
UNIQUE SAFETY CONCERNS:

Tall Cliffs
Bears
Motorized Users on trails and Bayview FSR
EMERGENCY INFORMATION:

FINISH/PARKING CO-ORDINATES:

Balmoral Trailhead: 50.866980, -119.355204
Wider Part of Bayview FSR: 50.876785, -119.344097
PICTURE TAKEN BY SAGE ON MAP:
None taken yet.

---
Map image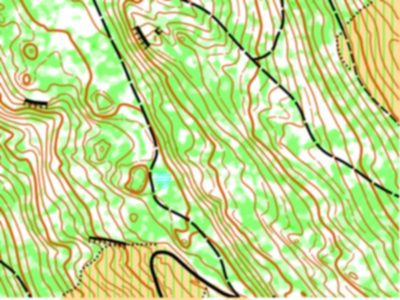 ---
Events on this map
Location