Black Knight Takes White Tower Map information
Statistics
| | |
| --- | --- |
| Scale | 1:10,000 |
| Map standard | ISOM2017 |
| Events on map | 1 |
---
Notes
NOTE: Majority of this park is currently closed to all use (as of August 2020), so is currently not suitable for orienteering.

---
1:10,000 (mapped at 1:15000); 5m contours
PRODUCTION AND REVISIONS:

David Bakker (2020) in Open Orienteering Mapper 0.9.2. ISOM2017-V2.
Contours hand traced from City of Kelowna (LiDAR based pre-processed 1m contours) and Central Okanagan Regional District (LiDAR based pre-processed 2m contours).

LAND OWNERS:

Central Okanagan Regional District Park (half within City of Kelowna jurisdiction, upper half in Central Okanagan Regional District). Need to get permission from RDCO Parks department for events.
DATA AGREEMENTS:

Kelowna Open Government Licence - We are require to print the text "Contains information licensed under the Open Government Licence –City of Kelowna." on the map.
MAJOR EVENTS:

None.
SAFETY BEARING:

Safety Bearing: West (Downhill) to Barbed Wire Fence.
CELL PHONE COVERAGE:

Telus/Koodoo/Public Mobile/Bell/Virgin - Excellent (entire map multiple bars)
Rogers - Not Tested
UNIQUE SAFETY CONCERNS:

Tall Cliffs
Bears
Limited Cacti (one observed spot only)
Barbed Wire Fences (some ruined through middle of map)
EMERGENCY INFORMATION:

Nearest Hospital: Kelowna General Hospital
Central Okanagan Search And Rescue: Call 911
RCMP: Call 911
START/PARKING CO-ORDINATES:

Swainson Road Trailhead: 49.888515°N -119.345235°W
PICTURE TAKEN BY SAGE ON MAP: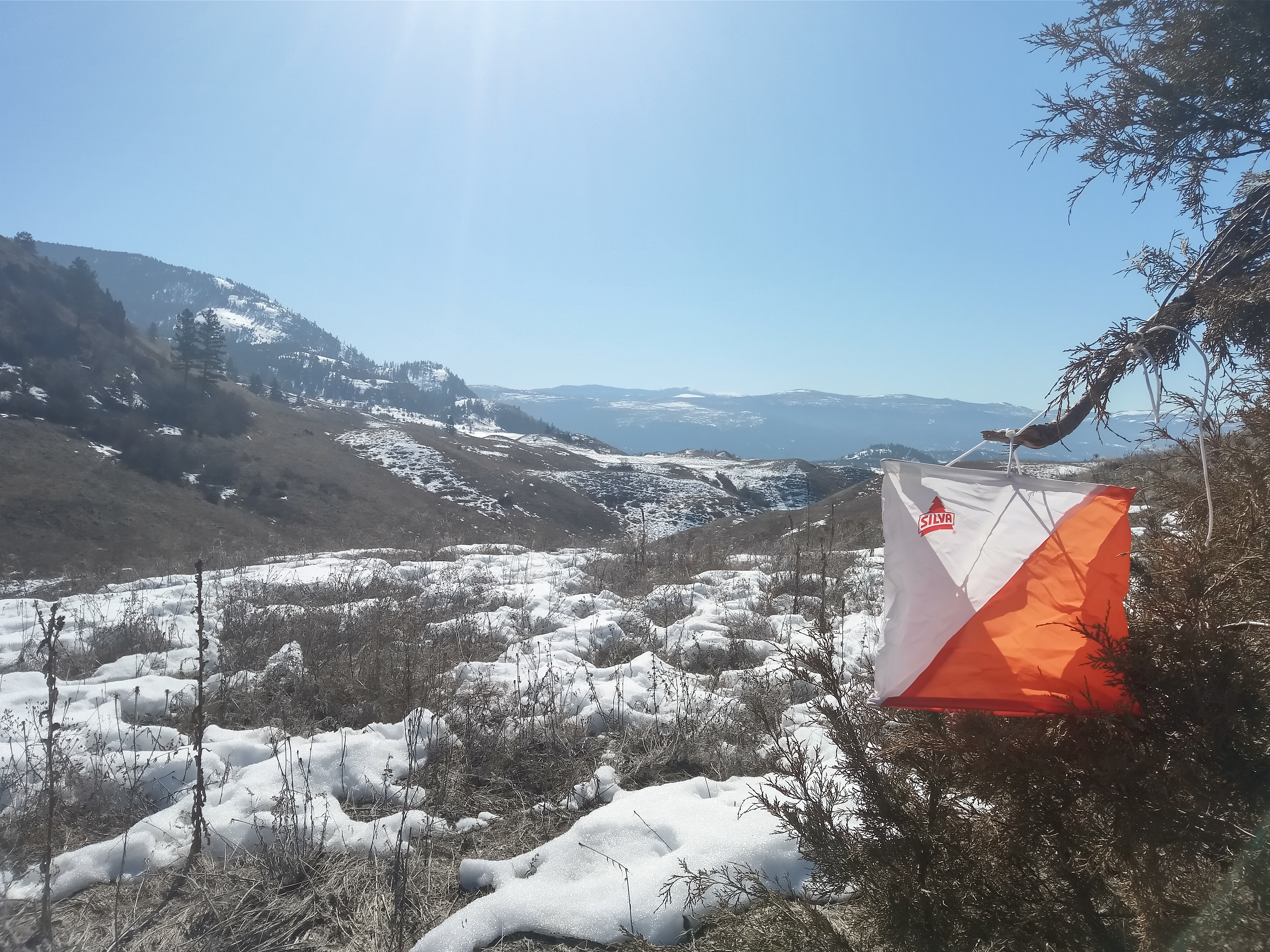 ---
Map image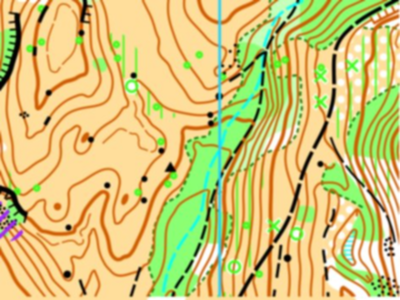 ---
Events on this map
| | |
| --- | --- |
| Black Knight - Get Outside Training (OK) | Mar 28, 2020 |
Location