Lower Postill Map information
Statistics
| | |
| --- | --- |
| Scale | 1:4,000 |
| Map standard | ISSprOM |
| Events on map | 3 |
---
Notes
WARNING: Public safety in this area has decreased drastically in 2020, and there has been a significant uptick in drinking and motorized use, use of the unofficial shooting range to the east of the mapped area, and a general decrease in the safety of the area. At present (August 2020), we strongly suggest not using this area.
---
A much larger, forested version of this map (Postill Prominatory) is also part way through production (August 2020), but has been stalled out due to COVID-19. Hopefully this new expanded map can be completed in 2021.

---
1:4,000; 2m contours
PRODUCTION AND REVISIONS:

Base map from Regional District of Central Okanagan 2014 2m Contours, produced in April 2019 (small expansion in August 2019) by David Bakker using Open Orienteering Mapper 0.8.3
DATA AGREEMENTS:

None
LAND OWNERS:

Crown provincial land. Within the Central Okanagan Regional District. Not a numbered Rec. Site, outside of the District of Lake Country, outside of City of Kelowna.

MAJOR EVENTS:

Okanagan Adventure Running Tournament II (2019)
SAFETY BEARING:

Safety Bearing: West to Postill Lake Forest Service Road

CELL PHONE COVERAGE:

Telus/Koodoo/Public Mobile/Bell/Virgin - Excellent (entire map multiple bars)
Rogers - Not Tested
UNIQUE SAFETY CONCERNS:

Large Cliffs & Canyon above Mill Creek (the creek on the southern edge of the map).
Wildlife (possible habitat for bears and Rattlesnakes - although neither have been observed on the map).
Motorized Off-Road Vehicles
Unofficial, Unmonitored Shooting Range about 1km to the East above the mapped area (which shoots away from the map area into the hillside).
EMERGENCY INFORMATION:

Nearest Hospital: Kelowna General Hospital (~30 minutes)
Central Okanagan Search And Rescue: Call 911
RCMP: Call 911
START/PARKING CO-ORDINATES:

Lowest Part of Postill Lake Road on the map: 49.987755, -119.353115

PICTURE TAKEN BY SAGE ON MAP:
None taken yet.

---
Map image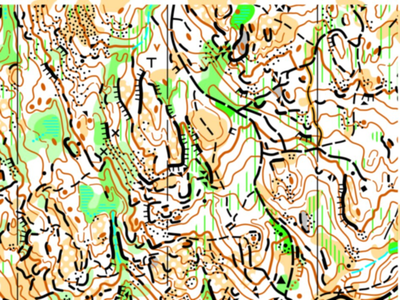 ---
Events on this map
Location