Black Forest Map information
Statistics
| | |
| --- | --- |
| Scale | 1:10,000 |
| Map standard | ISOM2017 |
| Events on map | 3 |
---
Notes
(May 10, 2021): MAP STILL IN PRODUCTION: there are newer versions of this map file not uploaded to Nextcloud. Please send David an email if you need this map file for something.
---
1:10,000; 5m contours
PRODUCTION AND REVISIONS:

Phil Wallensteen (2019-2020) in Open Orienteering Mapper 0.9.2. Based on older LiDAR purchased from City of Salmon Arm run through Karttapullautin for Contours, everything else from fieldwork.
LAND OWNERS:

Crown land within the City of Salmon Arm, and small bits in the CSRD.
DATA AGREEMENTS:

None

MAJOR EVENTS:

None.
SAFETY BEARING:

Safety Bearing: South to Black Road

CELL PHONE COVERAGE:

Telus/Koodoo/Public Mobile/Bell/Virgin - Not Tested (but expected to be present on vast majority of the map).
Rogers - Not Tested
UNIQUE SAFETY CONCERNS:

Some Cliffs
Bears
Gun Range off of the north side of map.
EMERGENCY INFORMATION:

Nearest Hospital: Shuswap General Hospital
Shuswap Volunteer Search And Rescue: Call 911
RCMP: Call 911
START/PARKING CO-ORDINATES:

Not Filled in Yet

PICTURE TAKEN BY SAGE ON MAP:
None taken yet.
---
Map image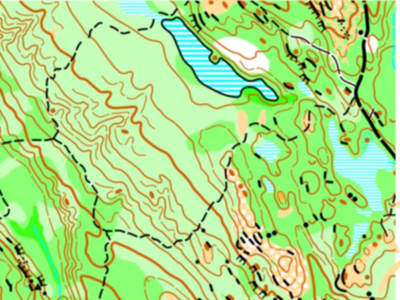 ---
Events on this map
Location