Klahani Park - South Canoe School Map information
Statistics
| | |
| --- | --- |
| Scale | 1:4,000 |
| Map standard | ISSprOM |
| Events on map | 0 |
---
Notes
1:4,000; 2m contours
PRODUCTION AND REVISIONS:

Drafting by David Bakker 2018, Fieldwork Phil Wallensteen 2018
LAND OWNERS:

West half of map School District 83, east half of map City of Salmon Arm park.
DATA AGREEMENTS:

None

MAJOR EVENTS:

None.
CELL PHONE COVERAGE:

Telus/Koodoo/Public Mobile/Bell/Virgin - Excellent.
Rogers - Not Tested
UNIQUE SAFETY CONCERNS:

EMERGENCY INFORMATION:

START/PARKING CO-ORDINATES:

Not Filled in Yet

PICTURE TAKEN BY SAGE ON MAP:
None taken yet.
---
Map image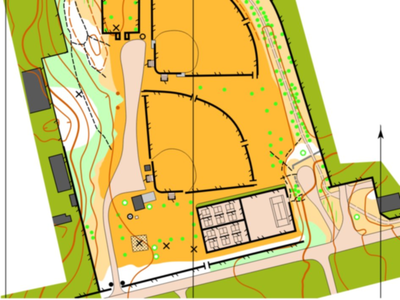 ---
Location