Parkinson Park Map information
Statistics
| | |
| --- | --- |
| Scale | 1:4,000 |
| Map standard | ISSOM |
| Events on map | 1 |
---
Notes
1:4,000; 2m contours
Image Details:
Letter Sized Paper With No Margins

600dpi

PRODUCTION AND REVISIONS:

Contours traced off City of Kelowna pre-made 1m contours from 2019. Not great data in the park, could use some additional tweaking especially around the creek.

David Bakker in 2019 with Open Orienteering Mapper 0.8.4
LAND OWNERS:

City of Kelowna for the entire park area. Condos on the eastern part of the map are private and therefore mapped OOB.

MAJOR EVENTS:
None
---
Map image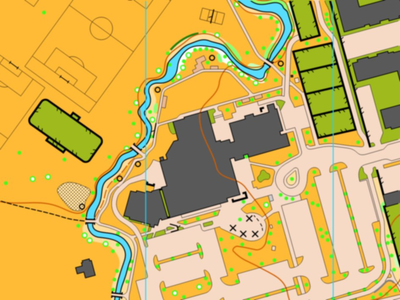 ---
Events on this map
Location