Gardens Creek Sprint Map information
Statistics
| | |
| --- | --- |
| Scale | 1:5,000 |
| Map standard | ISSprOM |
| Events on map | 0 |
---
Notes
1 to 5000; 5m contours
PRODUCTION AND REVISIONS:

Magnus Johansson, not to ISSOM; 1:5000; some vegetation revisions
LAND OWNERS:

Gardens Creek Ranch; map is mostly on crown lease; the late Jim Farmer was the contact; now his son
DATA AGREEMENTS:

None
MAJOR EVENTS:

May 2011 Sage Stomp XXVI; Canada Cup and BCOC event; May 2015 Sage Stomp XXX
SAFETY BEARING:

Safety Bearing: Depends on course - typically North to Vehicle Track.

CELL PHONE COVERAGE:

Telus/Koodoo/Public Mobile/Bell/Virgin - Not Tested.
Rogers - Not Tested
UNIQUE SAFETY CONCERNS:

Potential Habitat for Rattlesnakes
EMERGENCY INFORMATION:

FINISH/PARKING CO-ORDINATES:

Junction of Guichon Creek FSR on Vehicle Track Heading East (NE Corner of Map): 50.731985, -120.832319
Other options available
PICTURE TAKEN BY SAGE ON MAP:
None taken yet.
---
Map image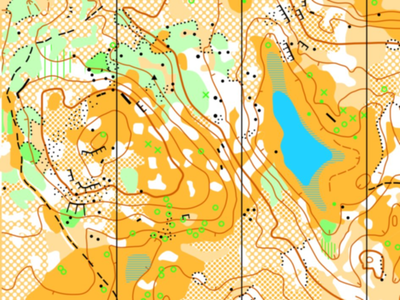 ---
Location