Statistics
| | |
| --- | --- |
| Scale | 1:15,000 |
| Map standard | ISOM2000 |
| Events on map | 0 |
---
Notes
1:15,000; 5 m contours
PRODUCTION AND REVISIONS:

Base map produced by Olaf Hrelgeson in 1996. Field work by Marian Cotirta and Gabi Costin in 1997. Cartography by Marian Cotirta and Alan Philip 1997
LAND OWNERS:

Private: About 60% - Thought to all be Douglas Lake Ranch
Crown Land: About 40% - might have some cattle grazing on it. This is still an 8km2 square chunk, the edge of which has now been mapped into the map file (as of August 2020).
DATA AGREEMENTS:
None

MAJOR EVENTS:

NAOCs in 1998 at the same time as the COCs in Logan Lake and the World Rogaine Championships on Douglas Lake Ranch ; WCOCs in 2000?
SAFETY BEARING:

Safety Bearing: Depends on Course.

CELL PHONE COVERAGE:

Telus/Koodoo/Public Mobile/Bell/Virgin - Not Tested
Rogers - Not Tested
UNIQUE SAFETY CONCERNS:

Tall Cliffs around Creek on edge of map
Barbed Wire Fences
Map Access off of Highway
EMERGENCY INFORMATION:

Nearest Hospital: Nicola Valley Hospital (Merritt) - has 24/7 Emerg Department. ~35 Minutes once onto Highway.
Nicola Valley Search and Rescue Call 911
RCMP: Call 911
FINISH/PARKING CO-ORDINATES:

None set yet.

PICTURE TAKEN BY SAGE ON MAP:
None taken yet.
---
Map image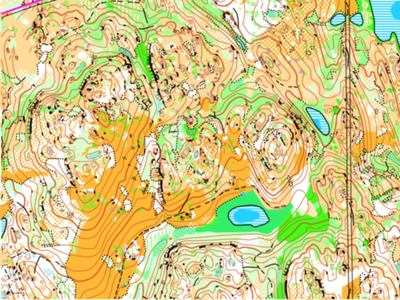 ---
Location