McArthur Island Map information
Statistics
| | |
| --- | --- |
| Scale | 1:5,000 |
| Map standard | ISSprOM |
| Events on map | 7 |
---
Notes
Low, single-stranded chain link fences are not mapped. As of August 2020, Map needs updating for West portion of Island where golf course area has been repurposed.
---
1:15000; 5m contours
PRODUCTION AND REVISIONS:

David Bakker (2017) in Open Orienteering Mapper 0.6.3.

LAND OWNERS:

City of Kamloops Park

MAJOR EVENTS:

None

SAFETY BEARING:

Safety Bearing: Course is on an Island - Does not really matter. Pick either North to Channel, or South to Thompson River.

CELL PHONE COVERAGE:

Telus/Koodoo/Public Mobile/Bell/Virgin - Excellent
Rogers - Not Tested
UNIQUE SAFETY CONCERNS:

Vehicle Traffic
Other Park Users (e.g. Baseball)
EMERGENCY INFORMATION:

FINISH/PARKING CO-ORDINATES:

Various - Lots of good parking lot options.
PICTURE TAKEN BY SAGE ON MAP:
None taken yet.
---
Map image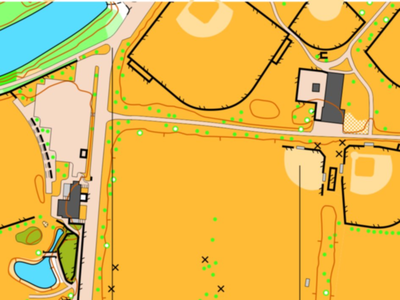 ---
Events on this map
| | |
| --- | --- |
| McArthur Island - Learn to Orienteer (Week 2) (Kam) | May 10, 2017 |
| "Try It" Orienteering Event McArthur Island (Kam) | Dec 19, 2020 |
| Run, Play and Don't Get Lost - Week 3 (Kam) | Apr 23, 2021 |
| Run, Play and Don't Get Lost - Week 4 (Kam) | Apr 30, 2021 |
| Run, Play and Don't Get Lost (Kam) | Nov 5, 2021 |
| Run, Play and Don't Get Lost (Kam) | May 13, 2022 |
| Run, Play and Don't Get Lost (Kam) | Oct 21, 2022 |
Location