Downtown Salmon Arm Map information
Statistics
| | |
| --- | --- |
| Scale | 1:5,000 |
| Map standard | ISSprOM |
| Events on map | 3 |
---
Notes
2 Meter contours hand traced from processed LiDAR basemap.

PRODUCTION AND REVISIONS:
Initially created by David and Jonathan Bakker in 2015-2016.
LAND OWNERSHIP:
Mixture of School District 83, City of Salmon Arm park, downtown core has private buildings, and Interior Health owned Hospital and Care homes.
DATA AGREEMENTS:

None

MAJOR EVENTS:
None.
SAFETY BEARING:

Safety Bearing: South to Trans Canada Highway.

CELL PHONE COVERAGE:

Telus/Koodoo/Public Mobile/Bell/Virgin - Excellent.
Rogers - Not Tested
UNIQUE SAFETY CONCERNS:

EMERGENCY INFORMATION:

START/PARKING CO-ORDINATES:

No regular start location

PICTURE TAKEN BY SAGE ON MAP:
None taken yet.
-----------------------
Includes all of Downtown Salmon Arm on North Side of the TCH including the waterfront areas which still need to be fieldchecked as of January 2017.
-----
Download includes the entire Downtown Salmon Arm area including out to Christmas Island. Simply move the layout map part out of the way if you want to access other parts of the map.
---
Map image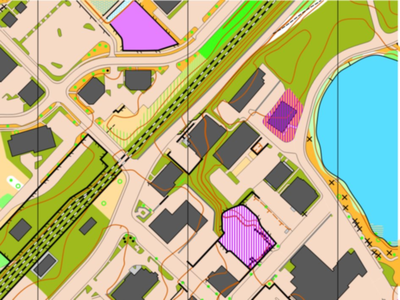 ---
Events on this map
Location