Okanagan Adventure Running Tournament II Okanagan
May 4th 2019 9:00am - May 5th 2019 1:00pm
Organizers: David Bakker (Event Director), Rachel May (Course Planner), Alexander Corbett (Course Planner), Alexander Corbett (Permit)
Map: UBC-Okanagan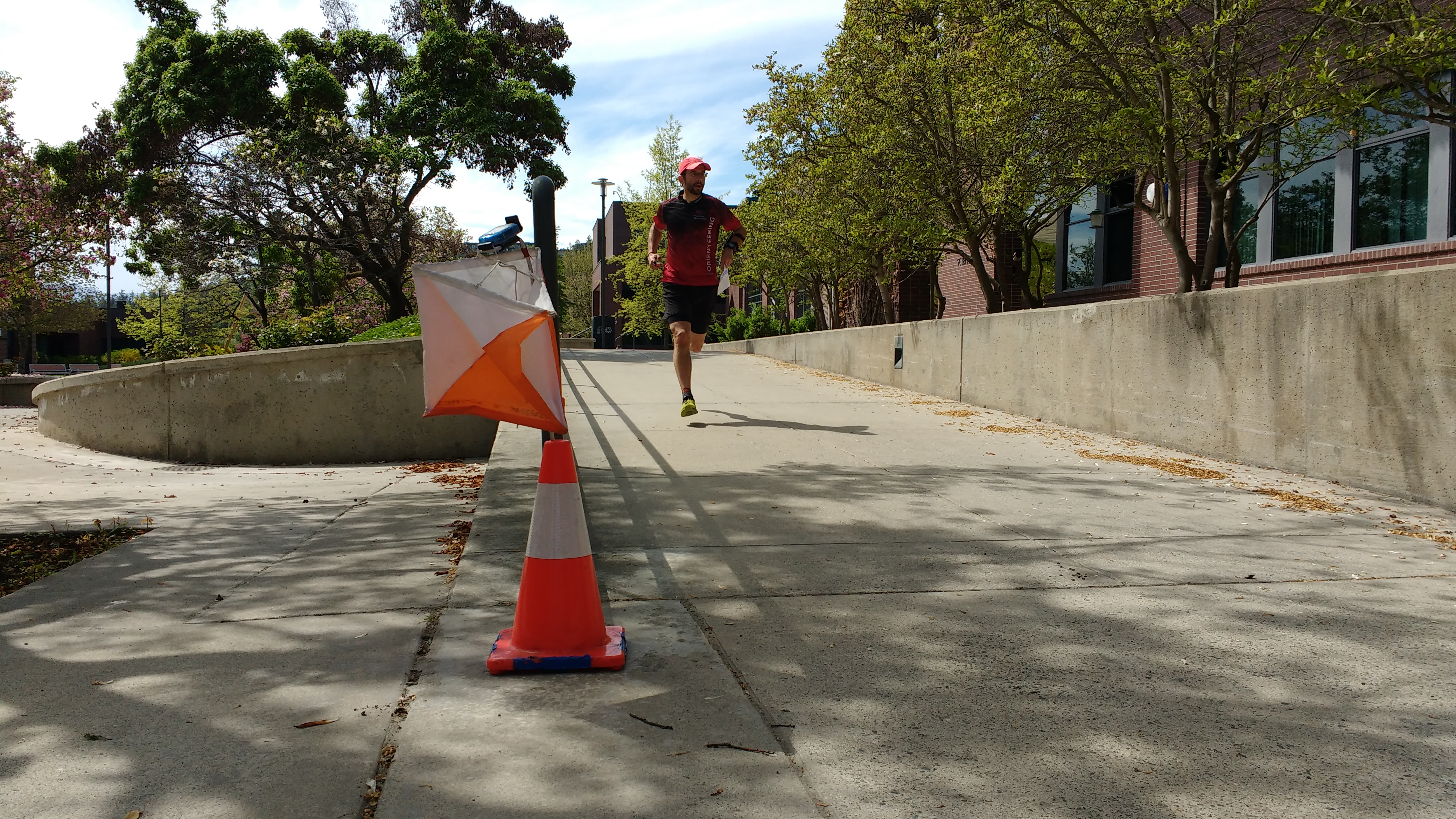 Save the date. We won't change the date on you this year ... we will switch venues instead if needed. We are also being more proactive in our permissions, so expect registration to open a little earlier, and the event schedule posted earlier as well.
We'll be returning to some of the best and underused maps from last year's event, and will be also mapping some new terrain for this coming year!

Preliminary Schedule: (Pending Permitting Approvals)
Saturday Morning:

Polson Park (Vernon) Prologue. Very short sprint to set up the next couple rounds of heats.
Becker Ridge (Vernon): Heat Semi-Finals.
Vernon Barracks: Finals
Saturday Afternoon:

Spion Kop Bench (Lake Country - Halfway between Vernon and Kelowna): Forest Relay. 3 legs, you can do 1, 2, or all three of them. Practice relay skills and head to head competition on this brand new forest ISOM2017 map.
Sunday:
Academy Hill FARSTA (Kelowna): We're hoping to use the more technical half of the hill this year, with lots of interesting fences, walls, and small buildings to keep your sprinting brain in gear. Oh, and don't forget contours in your routechoices.
UBCO Sprint #1 (Kelowna): Traditional interval start sprint race.
UBCO Sprint #2 (Kelowna): Traditional interval start sprint race.
What Is It?:

A weekend full of urban adventure running (a.k.a. Sprint Orienteering). What's that? It's a twist on running races, where instead of following a specifically marked course, you pick your own route between a set of checkpoints. How you get between each checkpoint is up to you, so it is a balancing act between moving as quickly as you can, and picking the fastest route between each checkpoint.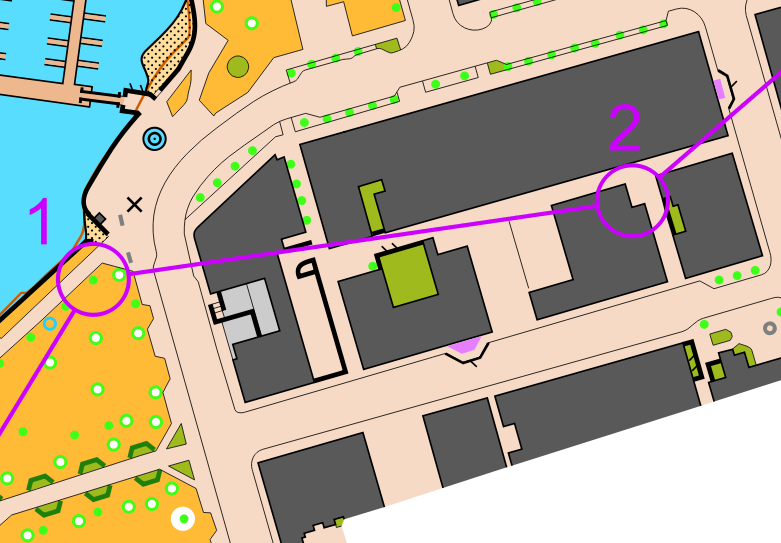 As an example, for part of their course competitors are tasked with racing from #1 to #2. Pick the best route (the dark grey colour is buildings, the light pink is paved area, yellow is a grass, and olive green is out of bounds).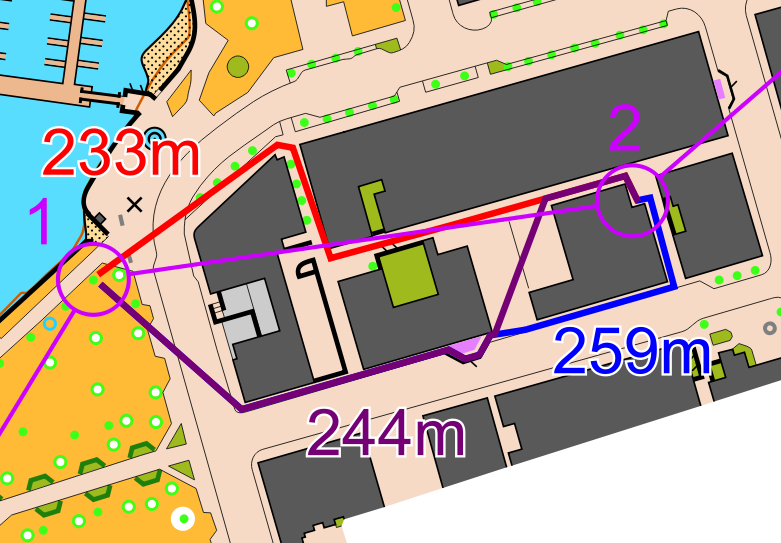 And here you can see the solution, the red route is the shortest. This would be only a short section of one of the races.

All ages, running speeds and experience levels are welcome, the courses are designed to be friendly but interesting for everyone. We are expecting a mixture of elites and recreational participants. Worried about pressure from others? Don't be. Most races are individual start, but if you want you can participate in groups.
You don't need any special equipment (other than a pair of running shoes!), we will provide those without compasses with compasses if they want them, and you can rent an electronic SI timer when registering if you don't have one.

Not only is this an Awesome Weekend of Adventure Running/Sprint Orienteering, but it is also a Fundraiser!

Organized by Sage Orienteering Club juniors who are on Canada's High Performance Program, all profits from the event go to support travel and associated costs to major national and international events.
Organizers:
Want to learn something about the main organizers? Check out our athlete profiles on Orienteering Canada's website!

Contact Us:
Have something we should know? Have questions for us? We'll do our best to answer them! Send us an email: davidtrb@live.ca
---
Okanagan
Orienteering events occurring in the Okanagan typically around Vernon and Kelowna.

---
Location