Run, Play and Don't Get Lost - Week 1 Kamloops
April 9th 2021 3:30pm - 4:30pm
Organizer: Jackie Bonn (Event Director)
Map: Albert McGowan
8 week orienteering series for kids 6.5 - 9 year olds
Program Goal
Kids developing competence, confidence and motivation to be active outside for life. We use orienteering as a tool to teach navigation, we play games to have fun and develop basic running skills, agility & endurance. We want to foster a family-oriented outdoor program to engage not only the kids but youth leaders and parents as well. Our program is based on the goals and principles of the Canadian Physical Literacy & Long-Term Athlete Development model. Each session includes 3 stations: physical literacy games, agility/endurance skills and navigation stations.

Cost
Registration is limited to 24 individuals. The program is now sold out for the spring session.

$50 includes membership to Sage Orienteering Club. Registration for this program is being done on Zone4, and is merged with club membership registration. Please select the "Junior (Kamloops Run & Play Program)" option when registering your child. Financial support is available if cost is a barrier.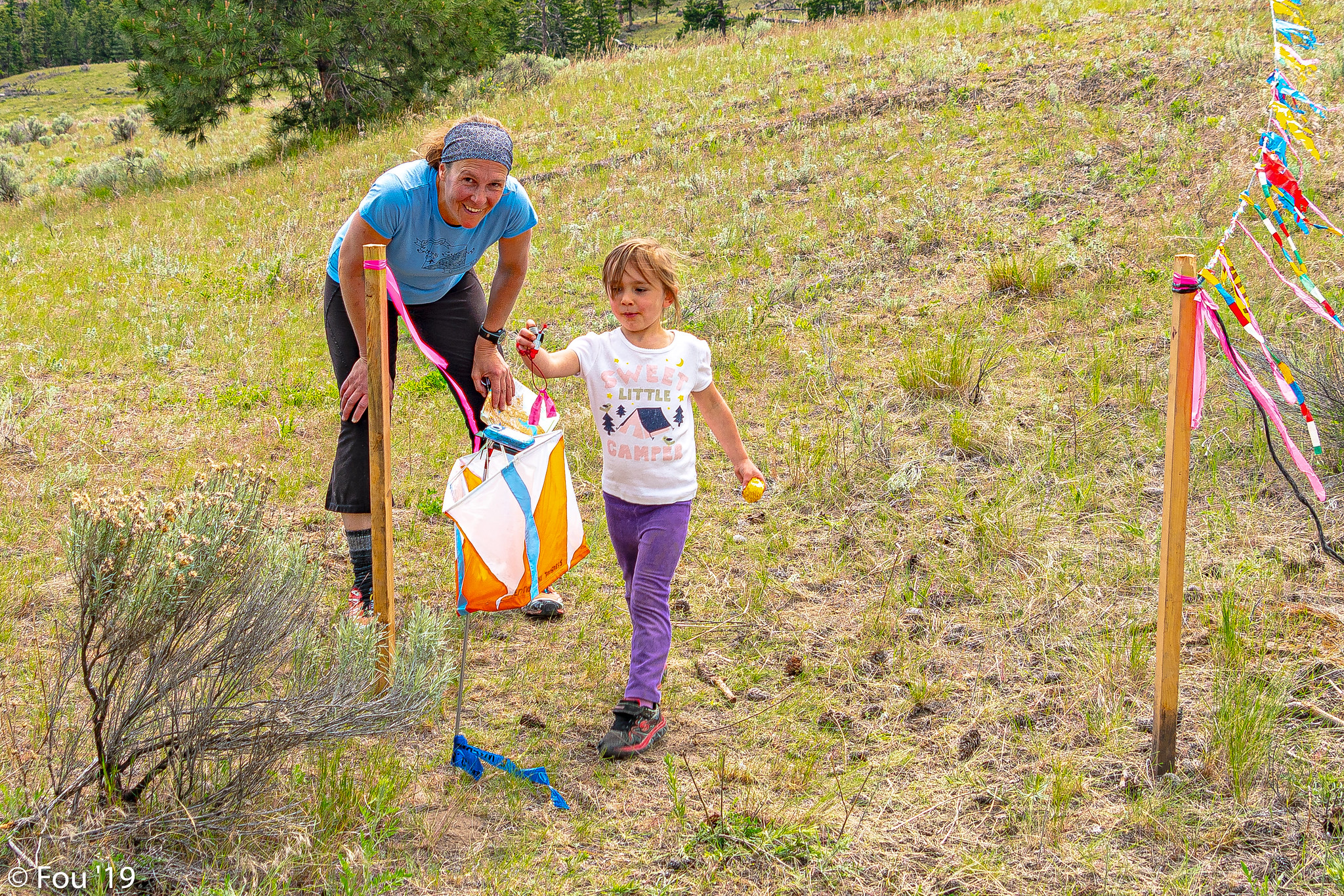 Locations
Details: To introduce different maps we will switch locations
lesson 1 - April 9 - Albert McGowan
lesson 2 - April 16 - Albert McGowan
lesson 3 - April 23 - McArthur Island
lesson 4 - April 30 - McArthur Island
lesson 5 - May 7 - Mt Dufferin
lesson 6 - May 14 - Mt Dufferin
lesson 7 - May 21 - Riverside Park
lesson 8 - May 28 - Riverside Park
The 6.5 - 9 years old group will have 45 min instructional time. Outdoor free-play is essential for kids' development. We find that after class the kids just want to play in the park, so we encourage the parents to let them play for 15 minutes after their sessions, to build confidence and have fun with other kids.
Volunteering
Parents are encouraged to assist and play alongside their children, but attendance is not mandatory. If you are signed up for volunteering, we will have a volunteer sign-up list at the check-in where you can check which day is your shift. Thanks for your help!
What to wear
Please dress your children for the weather and come prepared for a change in weather as well. Always have top layer (sweater or rain jacket), as the temperature can drop fast this time around.
What to Bring
Water bottle – labelled with name
Outdoor footwear: athletic shoes with good tread
A base layer (pants, long sleeve) that can get muddy! Not time for your Sunday best
Pack or wear –a waterproof or water-resistant jacket (maybe splash pants are great for younger participants if it is wet.)
Weather dependent accessories such as hat or gloves.
What if it rains
Experiencing the outdoor elements is part of our program. If it is raining (and it is not a downpour or lighting), we will still go ahead with the sessions. Bring a rain jacket and dress warm. If the weather turns unsafe for participation, an email will be sent for cancellation.
Contact
If you have any questions, please get in touch with Jackie: grannysmith111 AT gmail DOT com

---
Location